Fried chicken, /sugar crusted/ creme brulee, tons of noodles of different kinds and shapes, and a lot more carbs pretty much composed my holidays. My sister and I had a short trip in Hong Kong to celebrate Christmas so my enthusiasm to just devour on whatever food that comes my way surely carried over to the New Year festivities. And to make things even worse (WAY WORSE), I have not hit the gym since I got crazy busy at work at the start of November. Heck, I don't even remember having any form of physical activity since then. My heart is full (and my body too, ugh) but my brain is just killing my right now. My insecurities have gone up a notch and I'm dreading to get out of this slump. So what better time to start over than now, right? In line with all the New Year festivities and resolutions, it just seems fitting to (once again) get my running shoes and pseudo-chef's toque on and get on the fitness train. So this blog is taking a slight turn towards being my fitness diary. Stick with me through the rest of this year as I will let you in much deeper into my days, struggles, frustrations and definitely into my small successes as well. I have never been this excited to get out there and prove myself that I can reach my fitness goals so I hope you are as excited to see the changes that are bound to happen as I am. And as I always do, I've listed some of the relevant goals that I'm hoping to accomplish and/or be consistent in as I move along but this, I'm sharing it with you:
READ MORE. LEARN MORE. I have been really trying to get myself into reading more and during the few moments that I actually found time to read, I honestly felt liberated.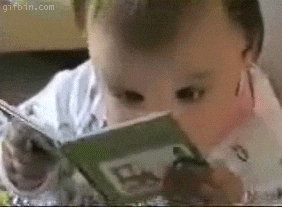 During this whole process, I know that it will take a lot of reading especially with my hopes of fully understanding how my body reacts to the food that I take in. My brother always talked to me about proteins, sugars and stuff like that but I never really understood any of them. I think it'll be vital for me to get into it much deeper so I could filter my food intake much better. (And if I end up successfully doing this, I might make my brother proud along the way loool.)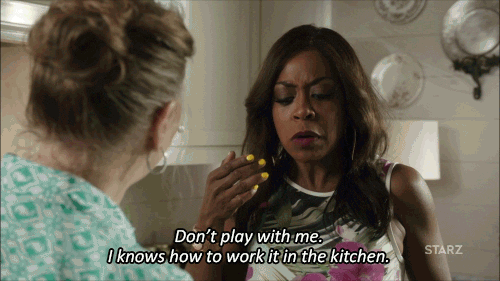 COOK! COOK! COOK! Majority of what you'll find on my Instagram feed and Youtube subscriptions are food related. I mean, I wouldn't be reviewing food and taking shots of what I eat if I don't feel genuinely in love with it. But more than just the idea of eating, I am also very engrossed with cooking. And as I get myself into trying to lose weight again, it's gonna take a lot more effort in me to prepare my own food and not rely on what's available outside. I've always heard people saying that losing weight is more about what happens in the kitchen than in the gym and I have some very credible people who say that same thing too. So I think it will take just a bit of extra effort to channel my enjoyment in cooking to a much valuable use… preparing good and healthier food.
STOP WAITING. START WEIGHING. I remember talking to you about my growing insecurities and how it affected the way I see myself. It changed a bit when I was seeing little results when I was still going to the gym. I was starting to take pictures of myself again and look at reflections of myself as well until I stopped going to the gym because of schedule problems (not an excuse, I know) and I pretty much went down-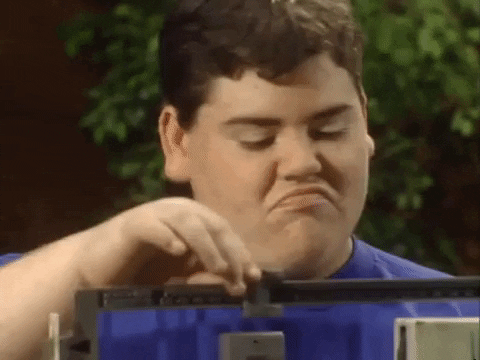 hill again. But even through those better times, there was one thing I couldn't do that I still haven't done until now… I haven't stepped on a scale. I dread the idea of it. I'm scared that I might find myself looking much heavier if I see my weight all jacked up. But I am trying to push myself to step on the scale once and for all. I need a reference weight so I can track my progress better (if that ain't obvious). It will take a little more self-encouragement (or maybe some of your encouragements too, send some love) but I'll definitely do it very soon. Hopefully, once I do, I'll be able to provide more accurate progress reports as I move forward.
JUST. STAY. ON. TRACK. I know my rants about myself is getting annoying. My self-loathe is starting to get into my own nerves as well and me falling off track every single time is just getting really frustrating. Now, I will not leave a promise on here and then just get lost again along the way.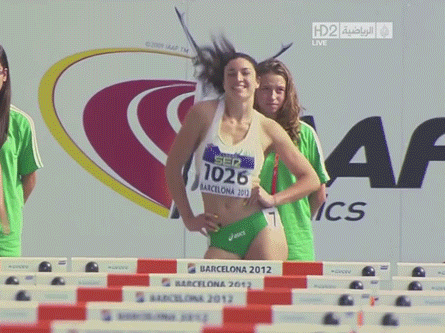 I'll just do what I have planned for the year and really REALLY push myself to get better each waking day. I'm confident with the support group that I have right now so I'm feeling really positive about all these. But just to make sure that I don't fall off track, I'll make sure to take progress shots and write about the whole process (maybe not daily) so I can have some receipts to look into when things get difficult. Trust me on this, I got this!
These are just few ones from my long list of goals for this year but those pretty much sums up everything. I'll write more when I find it necessary but those would do for now.
There really isn't much of you out there who's reading this and maybe even some of you are cringing as you read through my post (hopefully not). But this is the first time that I'm actually writing about my invulnerabilities and insecurities and how I plan on dealing with them so I'd appreciate if you could join me on this. I'll be better, let me tell you that.
And to close this out now, I just wanna remind everyone (especially myself) to just trust the process. It will get hard but it will be worth. It should be. Chow!
michael
GIFs are from giphy.com